Those who have followed my blog for some time, might remember my fondness for Toile de Jouy patterns. The 'Délices des Quartre Saisons' (more details below) was designed in 1785 by one of the most famous and renowed Toile de Jouy artists, J B Huet, and remains one of the most classic and beautiful representations of the genre to this day.
For the scarf travel pochette, I chose a contempory coloring, a taupe canvas with dark purple and cream drawings. The fabric is printed in Provence, by a family business that still employs tradtional artisanal methods (screen printing with wooden frames) to create their beautiful fabrics.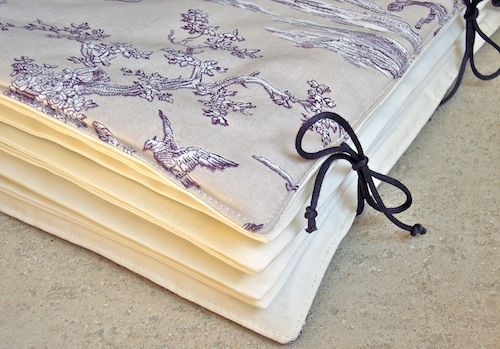 The image below shows the full rapport (78cm x 148cm) of the design. The pink square relates to the size of the travel pochette..
Each travel pochette covers different features and parts of the motif, making them all individual and unique.
About the 'Délices des Quartre Saisons': It shows pastoral, rural and romantic scenes in all four seasons, while representing members of all social classes of the time.. peasants, nobility and the bourgoisie.
Spring is represented by a dance scene around a may pole, cherubs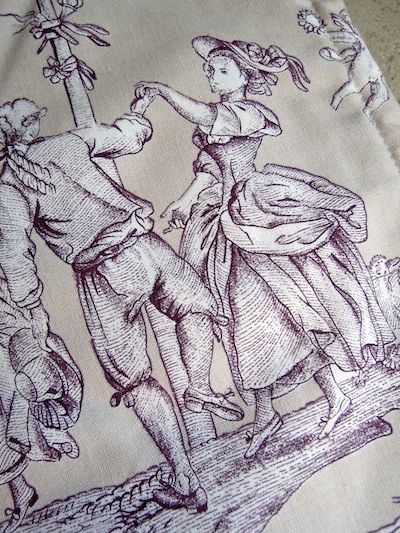 Summer features animals on pasture,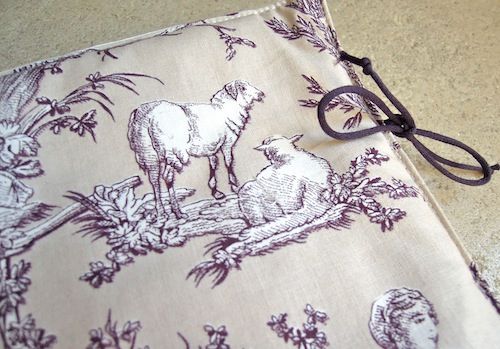 fishing and picnic settings.
Autumn is represented by harvest scenes